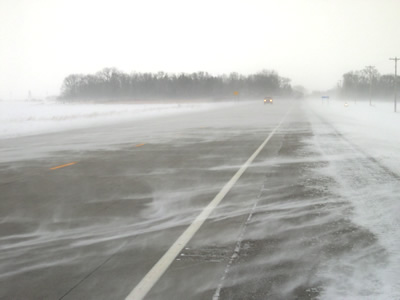 I really feel bad about this, but I'm going to have to cancel
the show
for this week. My plan was to pre-record some material and play it for you on Thursday night, since I'm not going to be available live to do the show. I'll be on a plane on my way home at the usual time for the show.
Unfortunately, instead of recording stuff for the show this week, I've been in my hotel room trying to recover from my illness that hit me right when this trip started - really a bummer. I've been able to do the required work stuff on this trip, but all my other free time here has been in bed sleeping.
If I get some strength, I may record a quick video post about my time here away from home. I know that some of you out there are curious about my opinion/experience about electronic medical records. So, hopefully, I'll be able to do that tonight or tomorrow.
From a travel standpoint, tomorrow is going to be a bugger. Here is the weather forecast for Chicago O'Hare International Airport for tonight and tomorrow - Ek!
A WINTER STORM WARNING REMAINS IN EFFECT UNTIL 9 AM CST /10 AM EST/ WEDNESDAY.

NEAR BLIZZARD CONDITIONS... PARTICULARLY IN RURAL AREAS...WILL GRADUALLY IMPROVE LATE THIS EVENING. A BAND OF HEAVY WIND DRIVEN SNOW PRODUCING VISIBILITIES NEAR ZERO IN SPOTS...WILL MOVE OUT OF THE AREA BY MIDNIGHT. AS THE SNOW ENDS VISIBILITIES WILL IMPROVE...THOUGH SOME MINOR BLOWING OF THE FRESH FALLEN SNOW COULD CONTINUE OVERNIGHT.

IN ADDITION TO THE SNOW...WINDS WILL CONTINUE TO GUST OVER 50 MPH AT TIMES. THESE VERY STRONG WINDS WILL COMBINE WITH THE BITTERLY COLD TEMPERATURES TO SEND WIND CHILLS PLUMMETING TO 20 TO 30 DEGREES BELOW ZERO BY MORNING.

A WINTER STORM WARNING MEANS HAZARDOUS WINTER WEATHER WILL MAKE TRAVEL VERY HAZARDOUS.
So, again, to keep track of my travel pain tomorrow, tune into
My Twitter feed
. The plan is for our team to leave the hotel right after daybreak for the trek to airport number one. Hopefully, we won't be delayed too much trying to get to O'Hare. What happens after that, who knows?